Barbara McCrea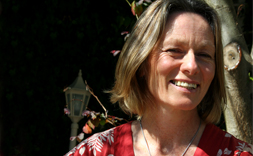 The Feldenkrais® Method is for you if you want highly skilled manual therapy or exercises to train your body in a gentle and releasing, yet highly effective way.
Feldenkrais® is greatly sought after for its ability in dealing with long term, chronic and seemingly intractable problems. There are one-on-one treatments to help you improve, whether you are fit or unfit.
Feldenkrais® treatments are an effective alternative to other physical therapy or massage which may not be working for you.
https://www.feldenkrais.co.za/about/barbara-mccrea
Specialisation

Barbara regularly teaches courses for physiotherapists, Pilates teachers, biokineticists and other health professionals country-wide.

Her special interests include Feldenkrais® for Equestrians and the Performing Artists.

 
Gallery

previous

next

&nbsp