Ivana Moncekova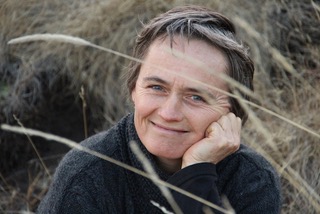 The Partial Story...
I entered the field of Therapeutic Massage in 1997 in Cape Town. My field of interest then was mainly in sports, deep tissue and remedial (postural, life-style related) massage. After the birth of my two children in 2003 and 2006 I became interested in pre and post-natal massage and worked with women during and post their preganancies to aleviate discomfort associated with falling pregnant and giving birth.
My strong interest in Yoga practice and Body-Mind approach to therapeutic treatment led me to study Yoga Teacher's course (2005), part-time course in Somatic Counselling course at the College of Applied Psychology in Cape Town (2008), and in 2014 have compleeted my studies in Rolfing®- Structural Integration at the SARA (SA Rolfing® Association). These studies have deepened my knowledge and understanding of the human body as a whole and its connective/fascial tissue nettwork which changed the way I have come to view and interpret what our bodies are presenting.
I have been fortunate to have worked with a variety of clients. Most come presenting some level of pain or discomfort in their bodies and a sense af fatique and weariness that develops from living with pain every day.
Others come and use the physical therapeutic interventiona s an adjunct to psychotherapy, with the understanding that for real healing to take place - it needs to happen on the body level as much as the psychological level.
Others still come to engage in, and to increase their awareness of how they live, move and use their bodies on a daily bases and how their present way of 'being' in their bodies might be 'adding' or 'taking away' from their sense of wellbeing.
Skills

 

Testimonials

 
Gallery

previous

next

&nbsp